On February 28-29, 2020, theoretical and practical classes were held at the sports complex of BC "Tsmoki-Minsk" as a part of the clinic.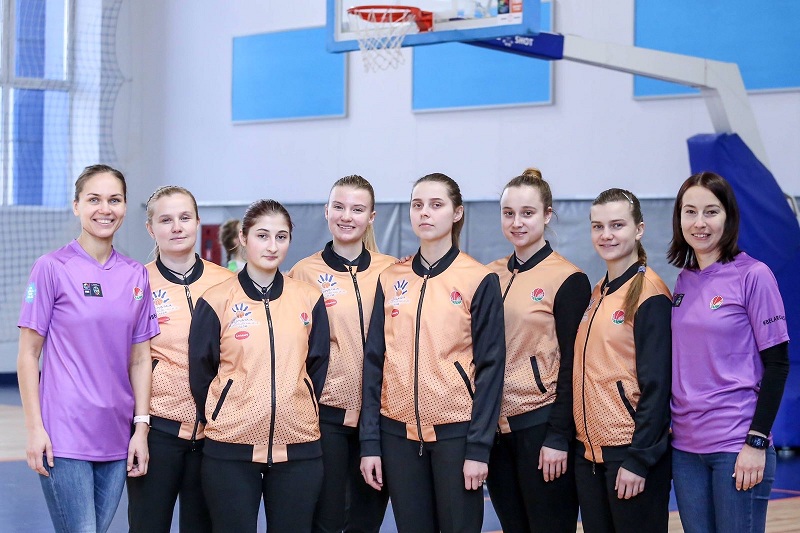 FIBA referees Lizaveta Famina and Irina Konan were the head mentors at the event.
Two referees of the Women's national championship Volha Krutalevich and Ulada Nazarenka (both from Minsk) attended the seminar, as well as four young referees serving the "Slodych" Youth Basketball League Ekaterina Kotava (Vitebsk), Anastasia Raskopa (Baranovichi), Palina Protsenka (Svetlogorsk) and Varvara Teglenkova (Rechitsa).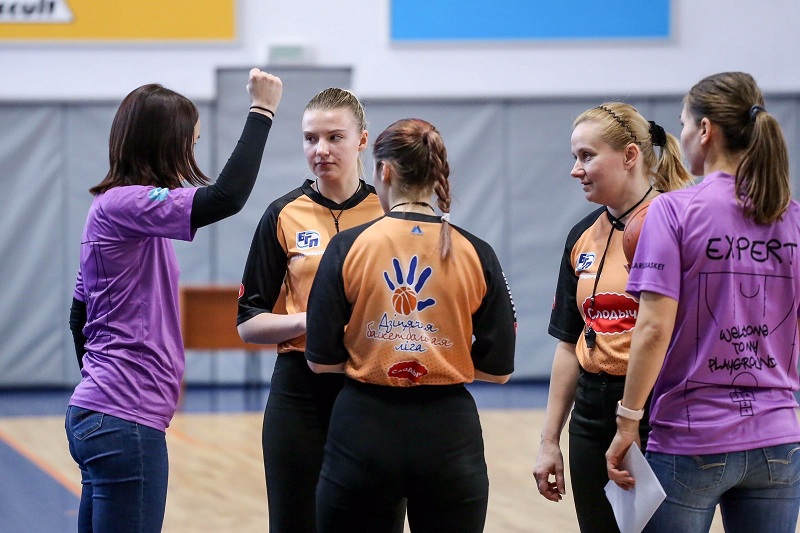 Realizing that women in modern society, including sports, are playing bigger and bigger role, the BBF strongly supports initiatives to involve girls in serving basketball competitions, – explained Secretary General and Executive Director of BBF Nastassia Marynina. – Last year, an international clinic for women referees was held in Minsk, the work of which was highly acknowledged by the management and representatives of FIBA Europe. This time, at the initiative of FIBA referees Lizaveta Famina and Irina Konan, who were the main mentors, another educational program was held, for which I would like to express my gratitude to them.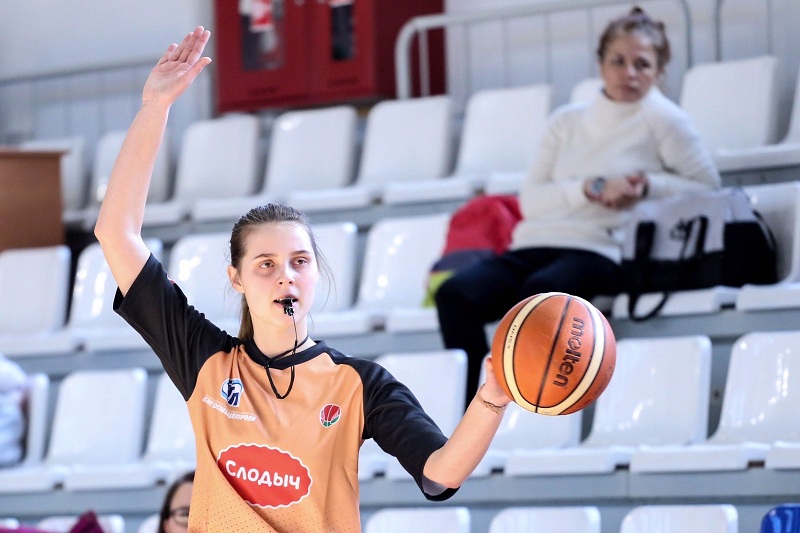 We tried to make the clinic as effective as possible for the younger generation of referees, - explained chief referee Lizaveta Famina. – The format was chosen based on the European experience of working with FIBA referees – the rejection of traditional lectures, but the emphasis on analytical study of videos. So all the games of Youth Basketball League that were served by the participants were recorded on camera, and the girls immediately after the match received clips for analysis with comments from experts. This time, taking into account the level of the referee, the main focus of the seminar was on the mechanics of triple refereeing, gestures and fixing obvious violations and fouls. Undoubtedly, such events bring a lot of benefits for young referees, motivate them and allow them to grow professionally and gain the necessary confidence and experience.