Today, on 6 September, the 3x3 U23 Women's and Men's teams of Belarus won silver medals at the 2021 CIS Games.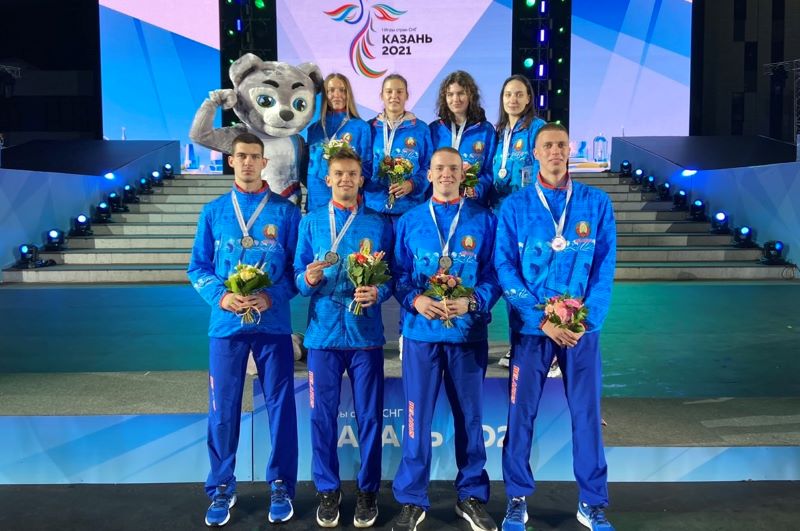 In the game for the 1st place, the girls lost to the team of Russia with a score of 16:22. In the semifinal match, the Women's team of Belarus won over the team of Uzbekistan with a score of 22:11.
The roster of the Women's team of Belarus: Ekatserina Karchevskaya, Natallia Harbachova, Alena Tsitavets, Iryna Krauchanka.
The head coach is Yury Vouk.
The Men's team in the race for gold medals could not beat the team of Russia and lost with a score of 18:21. In the semifinals, the team of Belarus managed to beat the opponents from Uzbekistan with a crushing score of 22:5.
The roster of the men's team of Belarus: Tsimur Drukau, Aliaksei Navoichyk, Kanstantsin Satsuk, Kiryl Vaskautsou.
The head coach is Dzmitry Kaltounov.
For reference:
The 2021 CIS Games will be held in Kazan from 4 to 11 September 2021. About 1,600 participants have been registered for the Games, including more than 1,100 athletes (aged 14 to 23 years) from 9 CIS countries – Kazakhstan, Tajikistan, Azerbaijan, Kyrgyzstan, Uzbekistan, Armenia, Moldova, Belarus, Russia.
The games will be held in 16 sports, in total, athletes will compete for 182 sets of medals. More than 400 referees, as well as more than 1000 volunteers will be involved in the competition.
The idea of holding the Games of the CIS countries was put forward by the Russian Federation. The proposal was supported at the Council of Heads of State of the CIS in Dushanbe on September 28, 2018.
The Games are held in order to strengthen the traditionally established friendly ties between the people and the practical execution of the Agreement on Cooperation in the Field of Physical Education and Sports of the countries of the Commonwealth of Independent States.
The goals of the Games are: improving sports skills and obtaining experience of participation in international competitions by athletes; developing positive physical and moral qualities among young people, training patriotism, the will to achieve goals, respect for history and folk traditions; preserving national sports of the CIS member states as a historical heritage, popularizing and developing them at the international level; promoting a healthy lifestyle; expanding and consolidating sports ties in the CIS territory.
The host of the 2021 CIS Games is the Ministry of Sports of the Russian Federation, the executive organization is the Directorate for Sports and Social Projects.