BBF announced the contest for the best name for the mascot.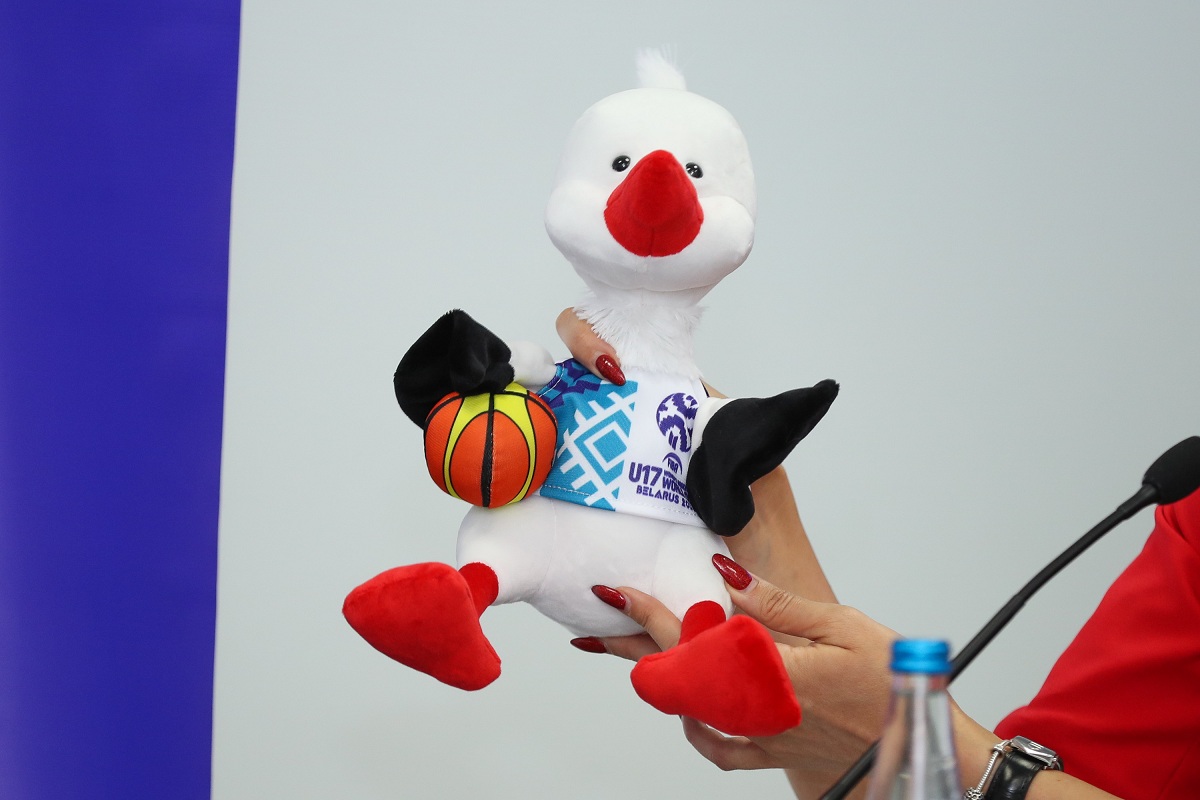 "Mascot is designed in cooperation with BBF and FIBA by Belarusian Toy Company "Malvina", - said BBF Secretary General-Executive Director Nastassia Marynina. - The choice of the mascot is not accidental. The stork is an unofficial symbol of Belarus, a harbinger of happiness and prosperity, a house guardian spirit that brings prosperity to its inhabitants". According to the organizers of the World Cup stork reflects the essence of the tournament for players under 17 years. "For many girls this is the first major competition in their career. We hope that fans, guests and participants will like our stork" said Nastassia Marynina.
The contest started on June 14 and will have two stages.
To participate in the contest you need:
To send an application form with the name for the mascot on the e-mail: . Participants need to send also their names, family name and contact details.
The number of applications from one participant is not limited.
The competition has two stages:
The first stage (from 14.06.2018 to 30.06.2018) – processing and selection of works.
The second stage (from 01.07.2017 to 09.07.2018) is the final stage. Winner will be selected by a competent jury vote.
Results sum up will be held on July 9, 2018 in the office of the BBF and will be announced on the official website of the Federation www.bbf.by.
From July 21 to 29, 2018 Minsk will host a major international basketball tournament – FIBA Women's U17 Basketball World Cup. In these days 16 strongest national teams will compete in the Palace of Sports and the Falcon Club Arena. The participating countries are Mali, Angola, the USA, Canada, Argentina, Colombia, China, Australia, Japan, New Zealand, Belarus, France, Hungary, Italy, Latvia, Spain.