Today, July 11, 10 days remain before start of 2018 FIBA Women's U17 Basketball World Cup, the mascot of the upcoming tournament got the name.
Following the results of the contest among the supporters, the mascot would be named «Buslik».
This name has become a key among all applications sent to the BBF. Tamara Lipskaya was the first to offer this name, and she will receive from the Belarusian team a soft toy as a prize.
- Basketball supporters from all over the country sent letters to the federations with their variants, - said BBF Secretary General-Executive Director Nastassia Marynina. - The jury was not simple to sort out the variety of names. «Buslik» was the most popular name. Besides, it has a national peculiarities and is very easy to pronounce in different languages - and this is also a very important fact, considering that in Minsk will bring together representatives of 16 countries.
Mascot will be on sale on July 21, it will be possible to get it on a special point of sale in the Sports Palace.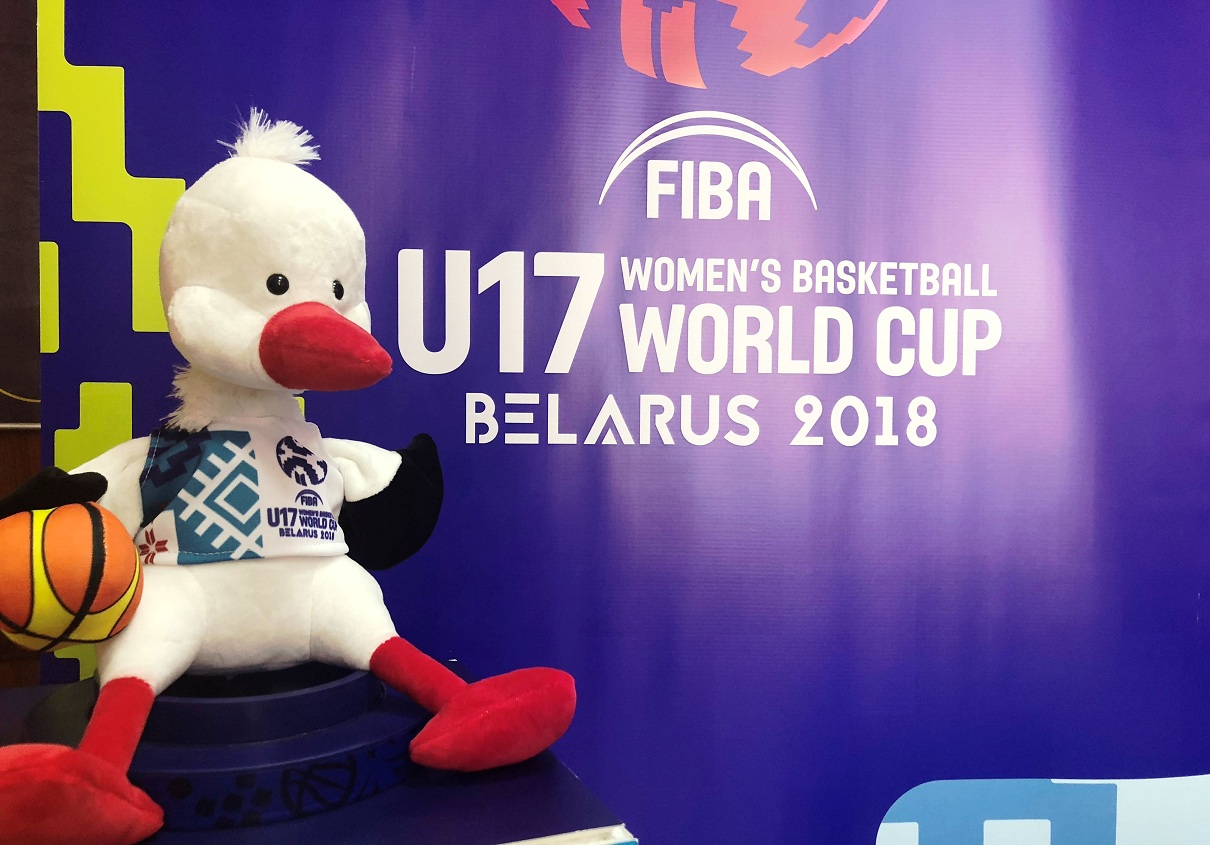 Among the variants were: VIC, Baistenok, Lelia, Leleka, YPGL ("Young Players - Good Luck!"), Buselka, Lelek, Belarusik, Anelik, Senda, Buslyanya, Alice, Basketbuslik, Vasilok, Pikenroll, Khutkakril, Lipen, Syabruk, Tima, Basketenok, Buslenok, Buslik-Belarusik, Luchik, Busya, Buzya, Olimpik, Mika, Vest, Slava, Martin, Derek, Senya, Ales, Alex, Mike, Bahus Robin Asti.
For reference:
From July 21 to 29, 2018, the Belarusian capital will host a major international basketball tournament - FIBA Women's U17 Basketball World Cup. These days, 16 strongest national teams will compete in the Palace of Sports and the Falcon Club Arena. The participating countries are Mali, Angola, USA, Canada, Argentina, Colombia, China, Australia, Japan, New Zealand, Belarus, France, Hungary, Italy, Latvia, Spain.
The Belarusian Basketball Federation in in cooperation with the company "Malvina" has developed an exclusive design of the competition mascot, which FIBA welcomed.