The story of Vitali Liutych about how basketball came into his life and what place it is hold there.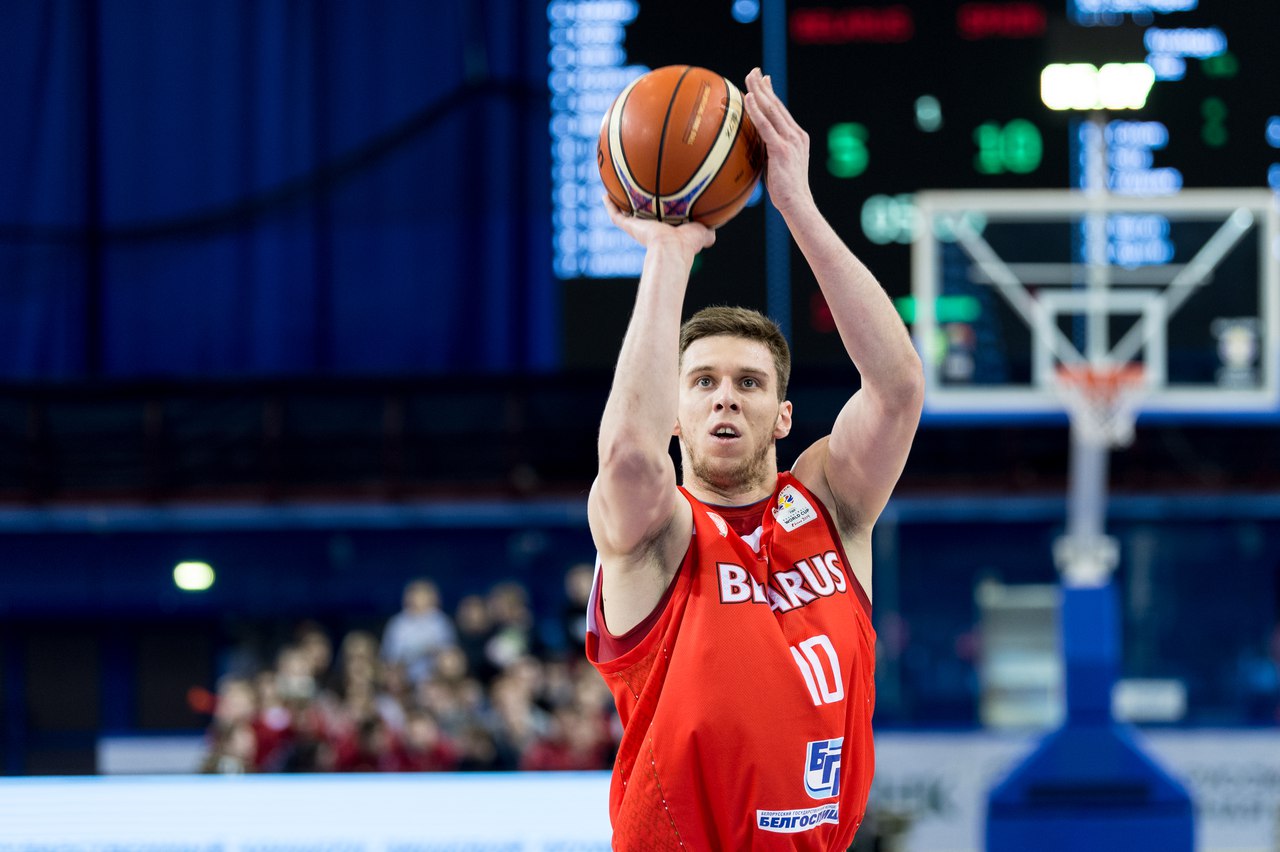 BBF launches a series of interviews with Belarusian players and coaches who will tell their story about how basketball became something more than just a profession for them.
The first hero of the this series is a basketball player of the Men's National Team of Belarus and BC "Tsmoki-Minsk", the best player of the country in 2018, Vitali Liutych.
How did it all start?
I started to play basketball at the age of 8 in my hometown of Byaroza. Before that, I attended the lawn tennis and football sections. However, thanks to my first coach Valery Truhan and his approach to his profession, I immediately realized that basketball for me is more than just a hobby. In general, Valery played a very big and important role in my career. He was the one who invited me to the sports class when I was 9 years old, taught me all the basic moves, and was very demanding towards me, as he believed in me and in my future in sports, which I'm grateful for. I also decided for sure that I wanted to become a professional player, so I always tried to work harder and harder than the other guys I trained with. Also, with the help of my elder brother Dima, I had the opportunity to regularly watch NBA and Euroleague games, various video training sessions with the athletes, who greatly contributed to my desire to connect my future with basketball.
The first competition
I'll remember my first competition for the rest of my life. We trained for only about five months and went to represent the Brest region at the championship of the Republic among teams that were a year older than us. Of course, everyone beat us by "+50", and the Gomel region won about 90 points.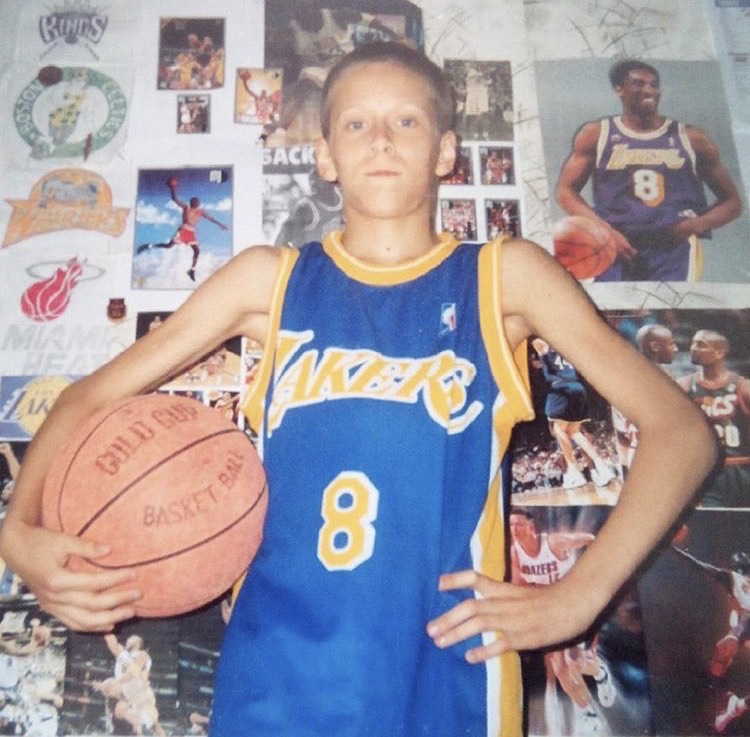 However, the coach said that we still have all the chances and we need to continue to practice hard in order to come to the same competitions in a year. His words became the motivation for us, and the next time we became silver medalists of the national championship among teams of players born in 1992.
Childhood idol
Kobe Bryant became my childhood and later my entire basketball life idol. Frankly speaking, he and his game served as the main motivation for me to play basketball. I remember when I was a child, I would wake up at night and secretly disconnect the phone cable, insert it into my computer, and download Kobe's highlights from the Internet. After looking at them thoroughly, I went to the hoop that my father and brother made for my birthday, and tried to repeat some of his moves. Then, of course, I had some problems with my mother because of the big phone bills.
Study at RSSOR
After the school games in Brest in the summer of 2006, after which I became the best scorer, I received an invitation to the Republican state school of the Olympic reserve, where the U-16 team was being formed under the leadership of Valery Vauleu.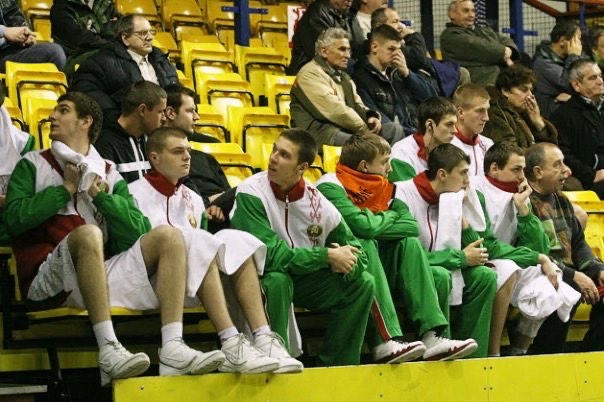 I remember how happy I was to have this opportunity, because to study and train in Minsk meant taking a very important and big step forward. Two full training sessions a day with the best players of the country born in 1991, the prospect of participating in various international competitions and a trip to the first European youth championship in my life. I was extremely happy.
The first legionary experience
Immediately after my first U-16 European Championship, where I was in the symbolic top five of the tournament, agents began to appear offering options for continuing my career in European youth teams, as well as at universities in the United States. However, I felt that it was too early for me to leave and decided to continue my studies at RSSOR. After graduating from high school, when I was 18, I decided that I was ready to move on. After consulting with some people, I chose the Lithuanian club "Siauliai" from all the options available at that time.
The decisive factor for me then was that Lithuania is a basketball country with a clearly built pyramid of training and preparation. Plus at that time, "Siauliai" played in the European Cup, and the team was coached by a well-known specialist Antanas Sireika. Taking into the consideration the level of competition in the main team, at the beginning of the first season abroad at such a young age, it was not easy for me to get in final roster and, therefore, the management decided to send me to a club from the second Lithuanian division, so that I could have a game practice and gain the missing experience. It wasn't a tragedy for me then, but I had an even greater desire to prove to the coach that I deserved the right to be in starting five. I am glad that in the end I managed to do it and at the end of the same season I was in the roster of "Siauliai".
Debut in the National Team
I remember how in 2012 the manager of the national team called me and said that after the U-20 I would be called to the National Team training camp. I was very happy to receive this news, because playing for the Belarusian National Team had always been my dream.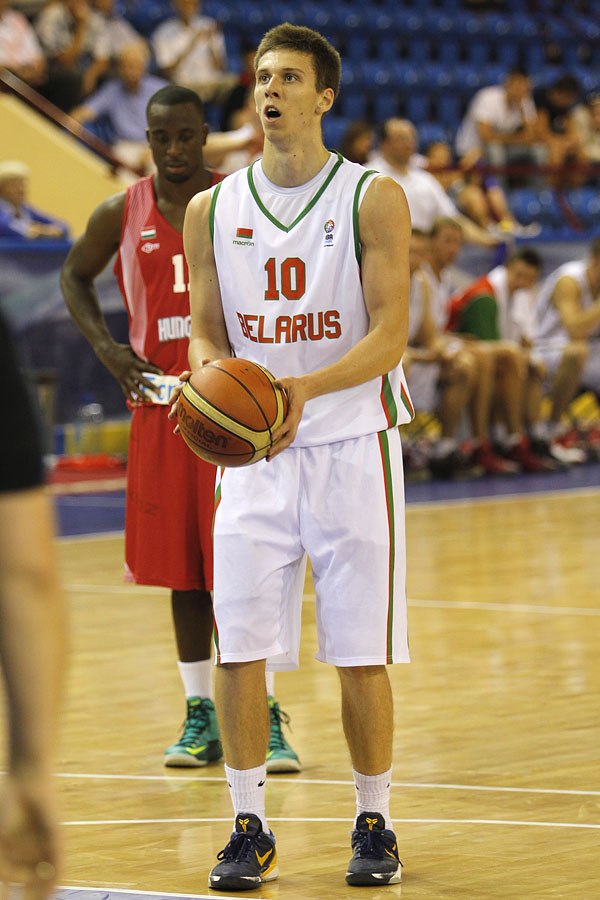 However, something did not work out then, I do not remember the specific circumstances, but on arrival from Bulgaria, no one called me back. As a result, the right to debut for the main team of the country had to wait another year. In 2013, the head of the National Team at that time, Ruslan Baidakou, still invited me to the team and gave me not only a chance to prove myself, but also highlighted a significant role on the floor, for which I am very grateful. The first official match in the uniform of the Belarusian National Team for me took place in the capital's Sports Palace - as part of the qualification game for the World Cup 2015, we defeated the Hungarians. I experienced incredible emotions then.
Basketball and love
With my future wife, we studied in the same sports class in Byaroza, even sitting together at the desk. I liked her immediately, and besides, Alexandra was very good at basketball, which made her stand out among all the girls in her class.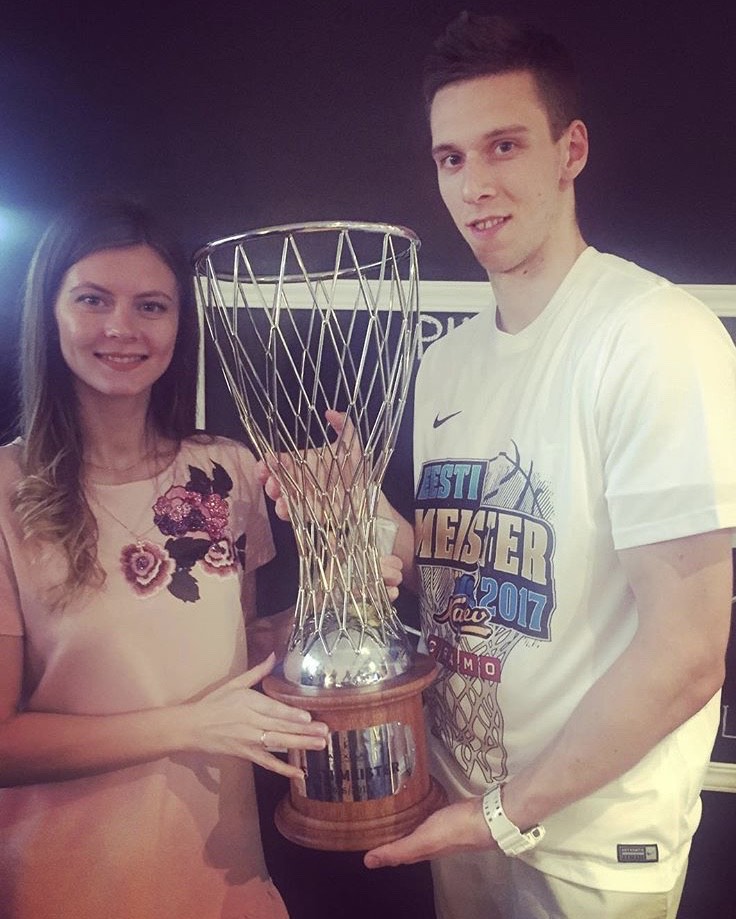 We left to study and train in RSSOR in the same year. After a year spent in Minsk, it turned out that Sasha moved to the Grodno school of the Olympic reserve, where the Belarusian U16 Women National Team was then assembled, which was coached by Aliaksandr Shymkaviak. As a result, my wife played for all the youth teams of the country (U-16, U-18, U-20) and, I am sure, could become a basketball player for the National Team in the future. However, unfortunately, serious back problems prevented her from continuing her athletic career. When I left for Siauliai, we stopped our relationship, but one summer we met in our native Byaroza and began to communicate again. That's when we finally realized that we wanted to be together, we resumed our relationship. She moved from Grodno, where she was already working as a children's coach, to my place in Minsk, and two years later we got married.
Basketball and friends
Thanks to basketball, I have made a lot of good friends and met important people in my life. I still maintain relationships with many friends that we once studied together with in RSSOR. Traditionally, once a year, during the holidays, we try to gather in my house in Byaroza, where we have the opportunity to talk to each other and remember some moments from those school years in Minsk.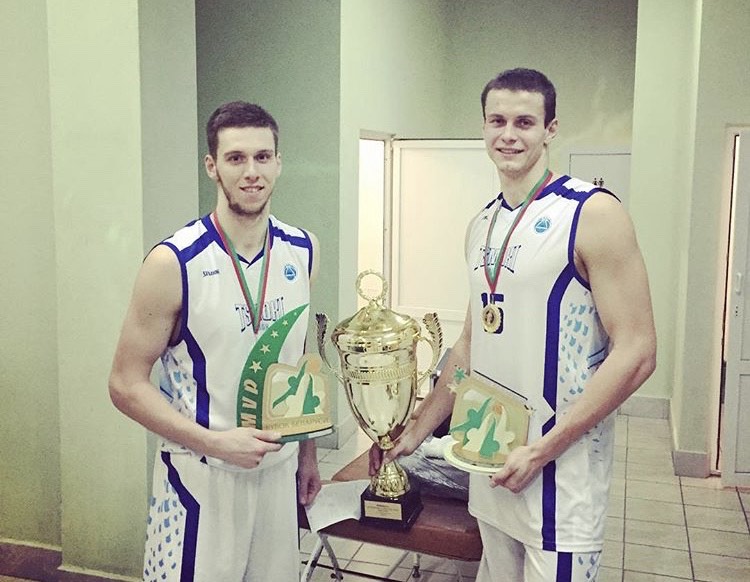 Well, I can call Aliaksandr Semianiuk my best friend, who I met during our studies in RSSOR. I really appreciate our friendship. We always try to support each other in various daily and professional situations, and we sincerely rejoice in each other's success.
What if not basketball
Now I don't even know what I would have become if I wasn't a basketball player. Still, at a very young age, I clearly and irrevocably decided for myself that I want to connect my future career with this hobby. However, I have no doubt that with my attitude, desire to work and achieve goals, I would try to achieve success in any other kind of activity.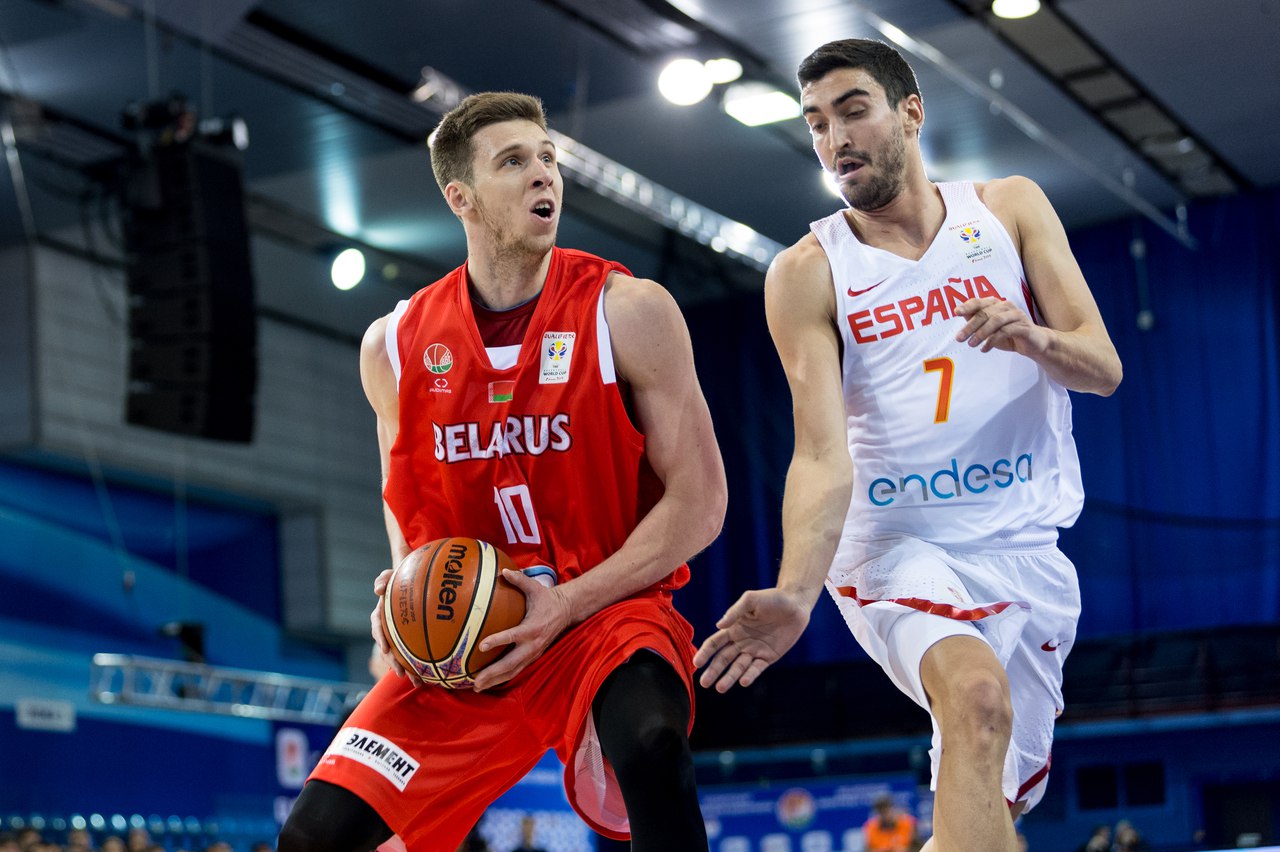 Why is basketball the best sport?
For me, of course, basketball is the most beautiful sport. The speed of decision-making on the court, unpredictability, together with the athleticism of movements, these things make this sport that spectacular and attract the attention of fans in the stands and viewers at TV screens.