The basketball skills contest "Queen of the ball" will be held in Minsk at 18.00 on 26 June 2020. At Olympic Arena, the players of the Women's National Team of the Republic of Belarus will compete in dexterity and accuracy.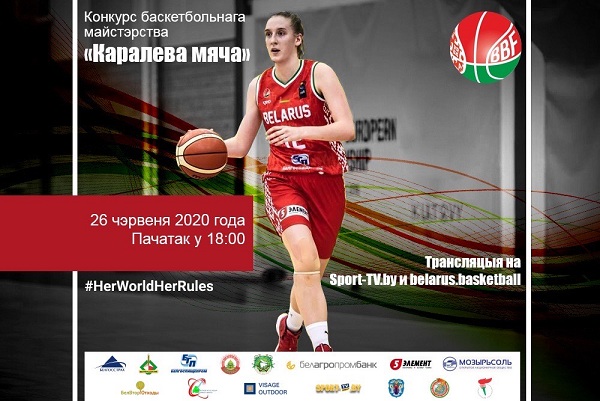 The training camp participants will participate in basketball relay races and shooting contest. The competition live stream will be available at 18.00 on Sport-TV.by and belarus.basketball websites. Fans will be able to support girls online. Two teams will compete for medals.
The head coach of WNT Nataliya Trafimava: "Due to the absence of game practice for over three month, I believe that this basketball skills contest will be a great opportunity for our girls not only to try their physical form, but also to dig into a competitive atmosphere with adrenaline. In addition, this event will be a beautiful and logical conclusion to the training camp, where we managed to do a good job and look at the possible reserve of the National Team."
Players, taking part in training camp started on June 12: Maryia Papova, Aryna Masko, Maryna Ivashchanka, Hanna Brych, Yanina Inkina, Darya Mahalias, Hanna Lapo, Yuliya Vasilevich, Natallia Harbachova, Iryna Venskaya, Aliaksandra Shauchenka, Palina Katlinskaya, Yana Zakharevich, Katsiaryna Rybalka, Yana Liabedzich.
Head coach – Nataliya Trafimava, assistant coach – Aliaksei Pyntsikau.