Today, June 12, Nataliya Trafimava's team held their first training at the Olympic Arena as part of the training camp.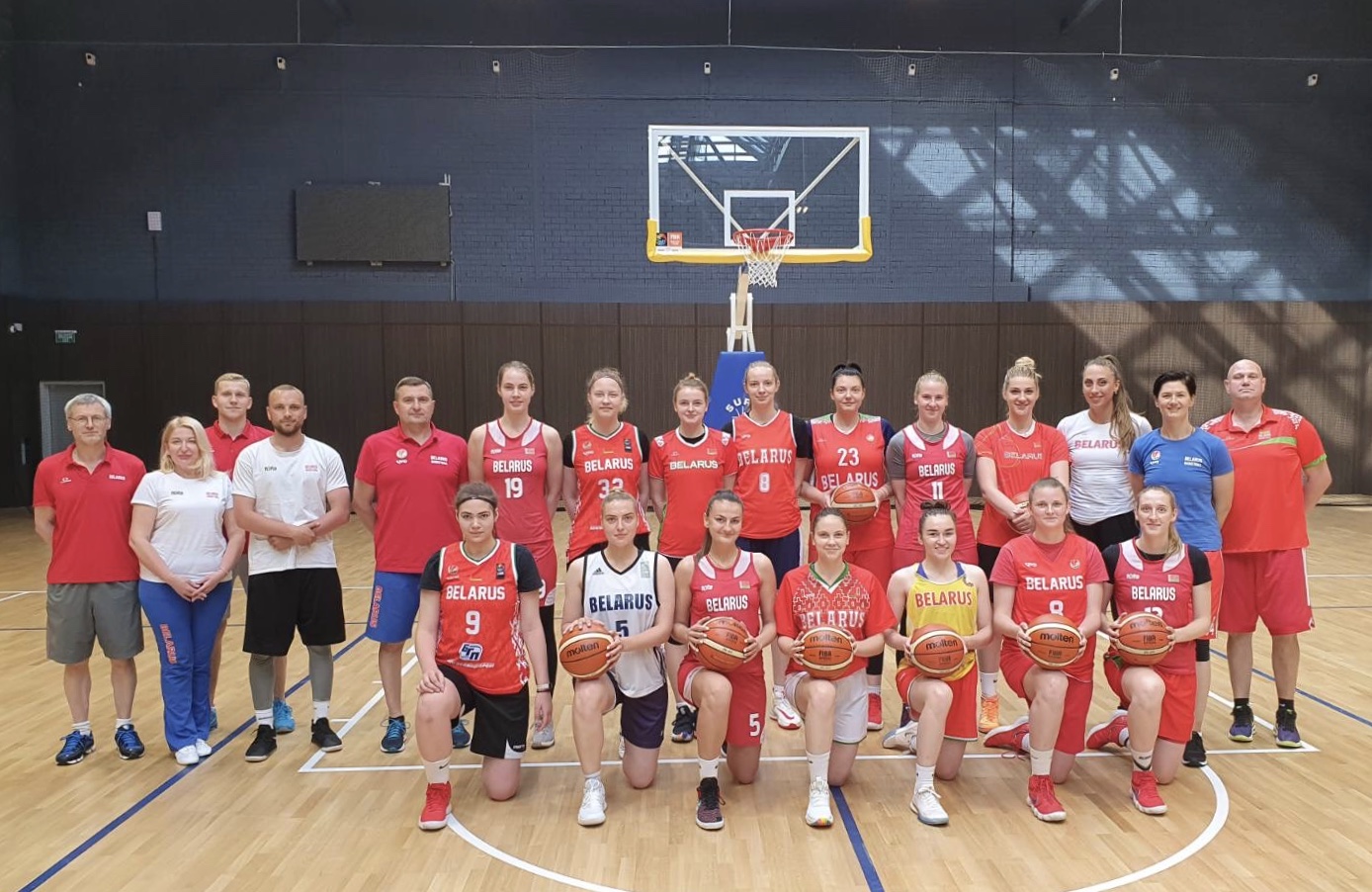 Players invited to the camp: Maryia Papova, Aryna Masko, Maryna Ivashchanka, Hanna Brych, Yanina Inkina, Darya Mahalias, Hanna Lapo, Yuliya Vasilevich, Natallia Harbachova, Iryna Venskaya, Aliaksandra Shauchenka, Palina Katlinskaya, Yana Zakharevich, Katsiaryna Rybalka, Yana Liabedzich.
Head coach – Nataliya Trafimava, assistant coach – Aliaksei Pyntsikau.
Nataliya Trafimava, head coach of the Belarusian Women's National Team: "Given the fact that, due to the coronavirus pandemic, the club basketball season in all countries finished ahead of schedule, and the basketball players have long been not only without games, but also without special practices, this training camp was exactly what we need. Firstly, this is a great opportunity to see promising girls from the nearest reserve of the national team, and secondly - to pay more attention to those young players who are already in the national team. In addition, we should remember that in November 2020, according to the FIBA calendar, we have to play the EuroBasket 2021 qualification game with Poland. Therefore, if the situation with the epidemic gets better and the schedule does not change, we should be in the best condition, which will also be facilitated by the work done on this camp".
Training camp of the Women's National Team will be held from June 12 to 29 on the basis of the modern multifunctional sports complex Olympic Arena.