Today, 18 September, huge money prizes were given at the recreation center Prival during the three-pointers competition among professionals and amateurs.
The title of the most accurate was given to Dmitriy Kuratnik and Ulyana Skiba.
More than seventy participants came to the court that day to try their hand at accuracy and speed: 43 men and 30 women.
During the first stage, there was a serious struggle among girls: it was necessary to carry out additional throws to those players who scored the same number of points. As a result, only the top of 8 reached the final: Yana Liabedzich, Katsiaryna Karpuk, Valiantsina Myshepud, Ulyiana Skiba, Natalia Harbacheva, Anhelina Ambrazhevich, Nastassia Siarchenya and Ksenia Navoykava.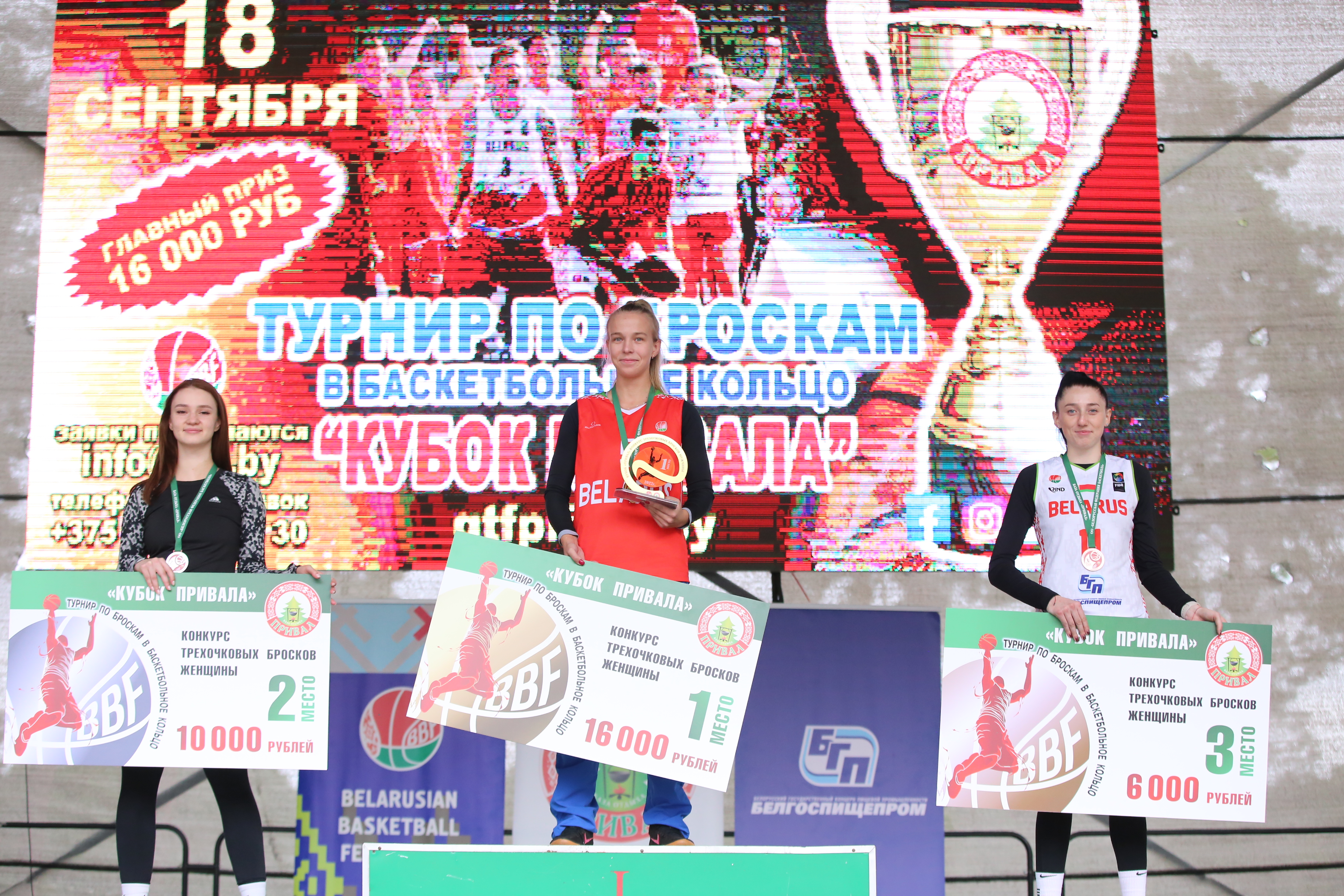 As the result, cash prizes and memorable gifts were given to:
1st place and 16 000 BYN - Skiba Ulyana (Olimpia)
2nd place and 10 000 BYN - Siarchenya Nastassia (amateur)
3rd place and 6 000 BYN - Ambrazhevich Anhelina (Olimpia)
"I took part in this competition for the first time. Maybe it was a little difficult mentally, but I liked it overall. The opponents are very good, I know all the girls. The impressions are cool, but I think that I still did not get that I have won. I would like to thank the sponsor of this competition for the opportunity to compete for such a large prize, this is a great motivation!" said the winner of the main prize of the Prival Cup - Ulyana Skiba.
The eight of the most accurate men were determined during only one stage: Aliaksei Trastsinetski, Uladzislav Bliznyuk, Maksim Kapytski, Andrei Navoychik, Siarhei Vabishchevich, Kiryl Sitnik, Maksim Sazonau and Dmitriy Kuratnik.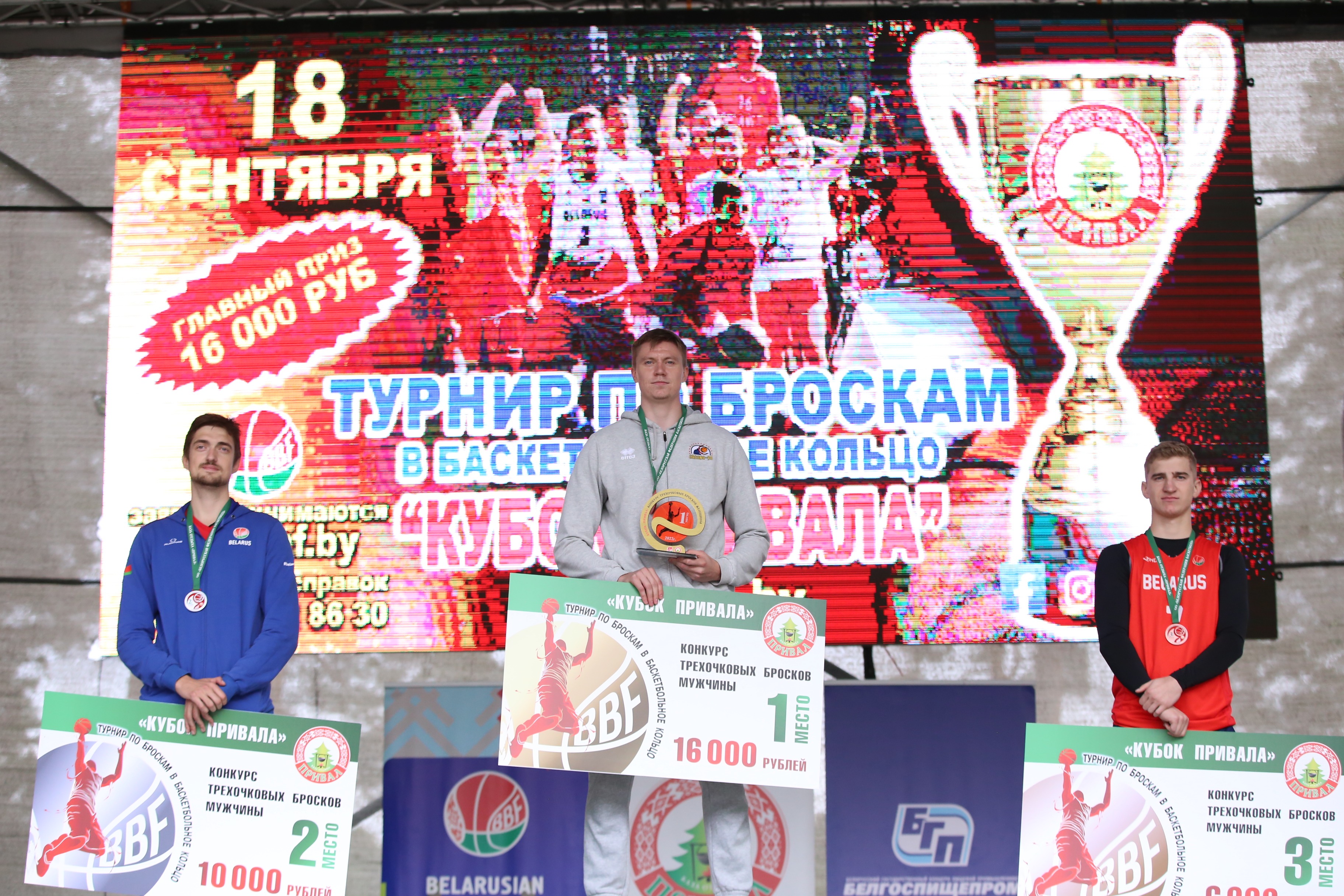 The best "sniper" skills at Prival were found among:
1st place and 16 000 BYN - Dmitiry Kuratnik (Grodno-93)
2nd place and 10 000 BYN – Maksim Sazonau (Grodno-93)
3rd place and 6 000 BYN - Bliznyuk Uadzislau (MINSK)
"I did not expect this to be that exciting. Especially when I saw how many other guys hit. I was overwhelmed, but held it together. And that's how I won. Many thanks to the recreation center Prival for such a wonderful tournament," said the winner of the Prival contest Dmitriy Kuratnik.
The recreation center Prival
The recreation center Prival is located in a picturesque forest park area on the bank of the Neman river in 15 minutes' drive from the center of Grodno. The territory of Prival is a popular place for recreation for both Belarusian tourists and foreign guests of our country. Well-equipped sports courts of various vehicles, entertainment complexes, a modern hotel with varied menu in the local cafe will allow each guest of the complex to spend a weekend or a vacation in a beautiful place in nature, as well as find activities for every taste.